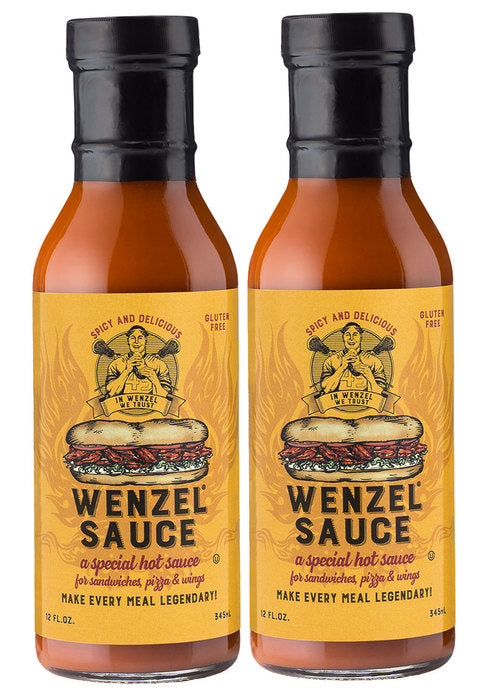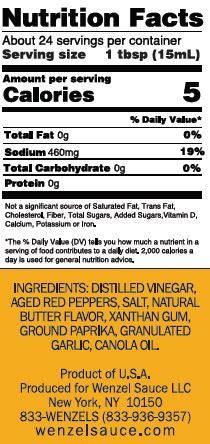 2-pack Wenzel Sauce 12oz
$13.99
$0.00
SAVE $1.00 per bottle!

Wenzel Sauce is a spicy & tangy hot sauce with a savory butter undertone making it unique from the rest and your new mealtime and tailgating sidekick. Aged red peppers, creamy butter flavoring and the perfect mix of spices creates a special sauce you can't live without.

Pro Tip: Pour some Wenzel Sauce into a bowl and dunk your eats for the perfect coat of heat & make every meal legendary!

Wenzel Sauce is Natural, Gluten-Free, Kosher, Vegan and Non-GMO.
TRY US AGAINST ANY LEADING BRAND AND YOU'LL KNOW WHY WENZEL IS THE SAUCE!
WHEN YOU BUY WENZEL SAUCE YOU ARE SUPPORTING SMALL BUSINESS & HELPING DISADVANTAGED YOUTH
Learn More